Printers: Only Canon Stands Above the Crowd
This year we broke up our printer category into separate charts that cover each major type of printer. The most significant story appears at the bottom of each chart, where respondents continue to criticize Lexmark and Xerox on most measures of reliability, ranking those companies' products below average for the second year. Users of Brother, Epson, and Dell inkjet printers, and Brother multifunction printers (all-in-one printer/copier/fax machines) expressed wide dissatisfaction as well.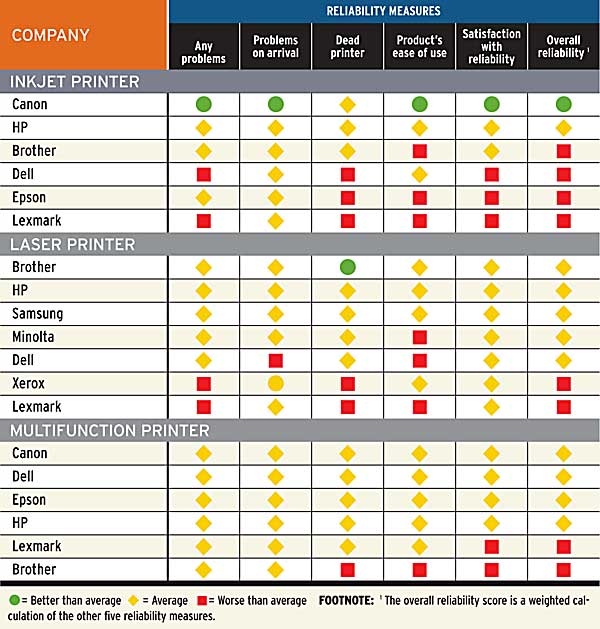 PS – I had a Canon printer problem and Tech Support (1-800-OK-Canon) resolved it in minutes including wait time.